97 Moo 4 Hang Sung, Nong Yai District, Chon Buri 20190
TEL : 038-442999
FAX : 038-219550
EMAIL : info@suksomboon.com
8 Muban Tang Trong Chit Pl Alley, Khwaeng Prawet, Khet Prawet, Krung Thep Maha Nakhon 10250
Tel : 02 3291194
Fax : 02 3291193
TEL : 038-442999 ต่อ 161,162
FAX : 038-442996,038-442997
EMAIL : info@suksomboon.com
CONTACT FOR PALM OIL PRODUCE SELLING
TEL : 038-442999 กด 0
FAX : 038-219550
EMAIL : info@suksomboon.com
 109 Moo 4 Hang Sung, Nong Yai District, Chon Buri 20190
TEL : 038-442999
FAX : 038-219550
CONTACT FOR SPROUT PURCHASE
TEL : 038-442999 ต่อ 411
TEL: 063-8694210
FAX : 038-219550
EMAIL : yupin@suksomboon.com
**IF THE PHONE NUMBER ABOVE IS UNREACHABLE, PLEASE CONTACT THE NUMBERS BELOW.
True
092278-1113
092278-1114
092278-1115
084562-5253
084562-5252
Dtac
085386-0742
085386-0746
ลานรับซื้อปาล์ม บ.สุขสมบูรณ์ บ่อทอง
suksomboon palm industry srakaew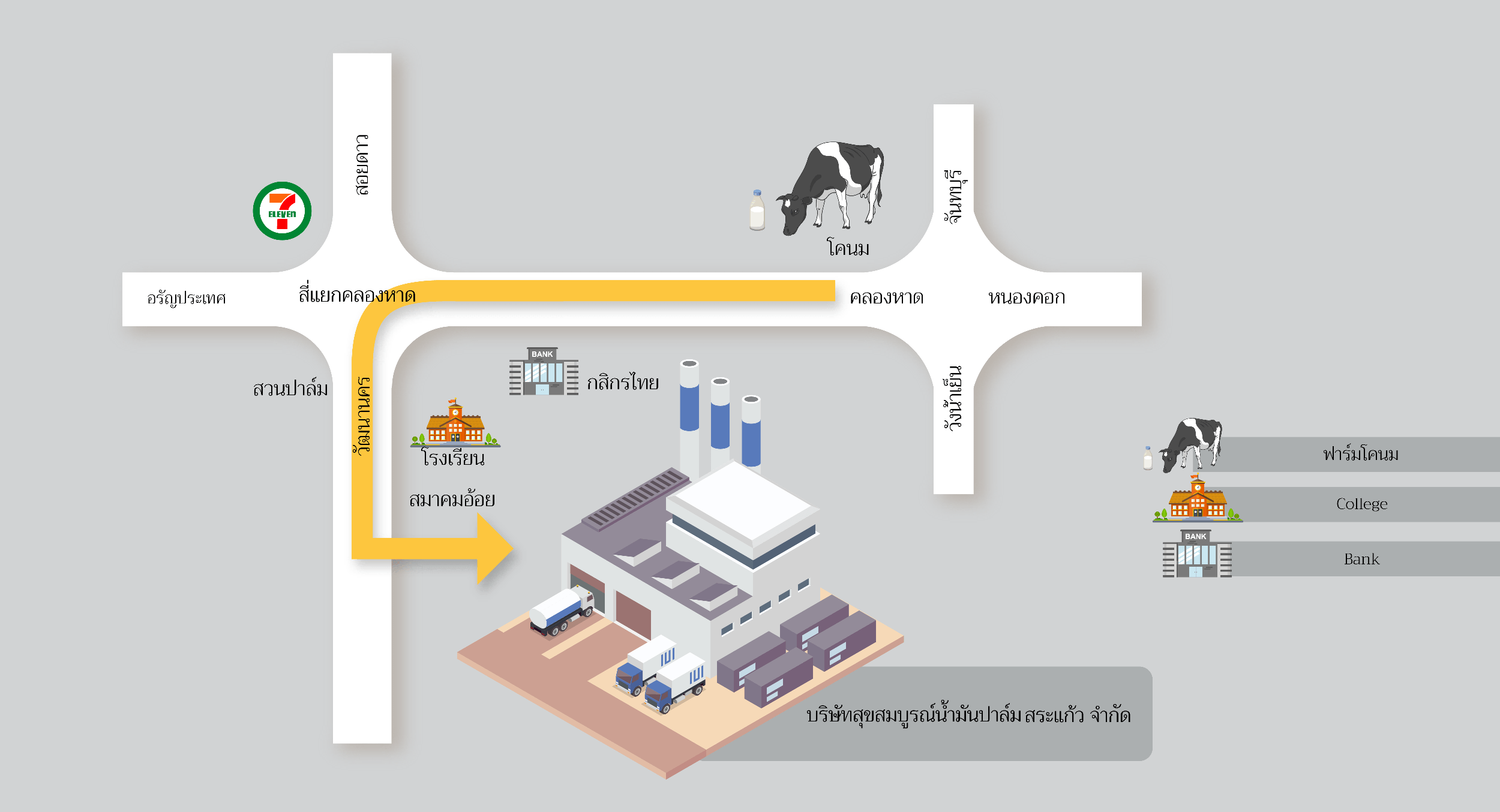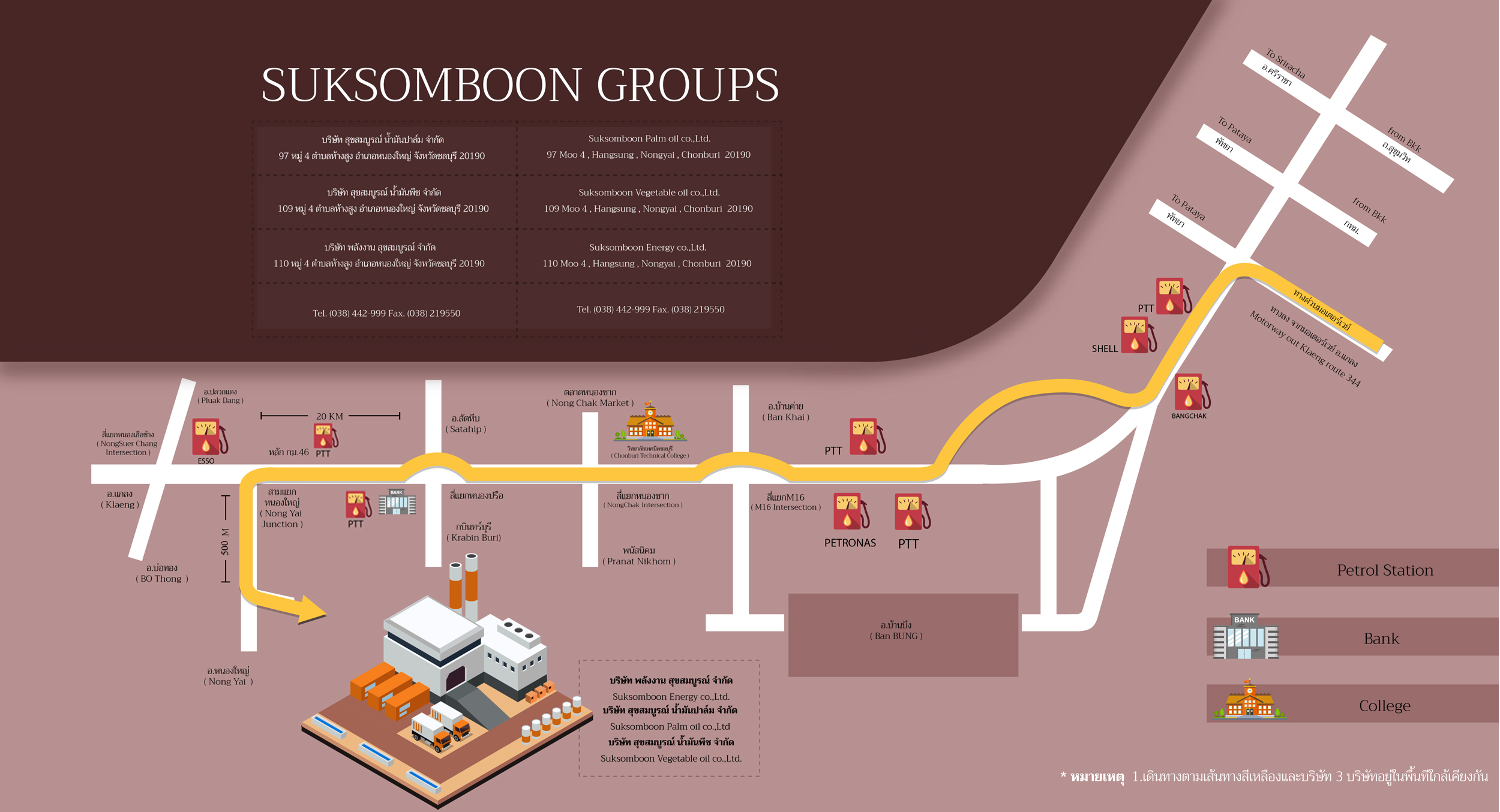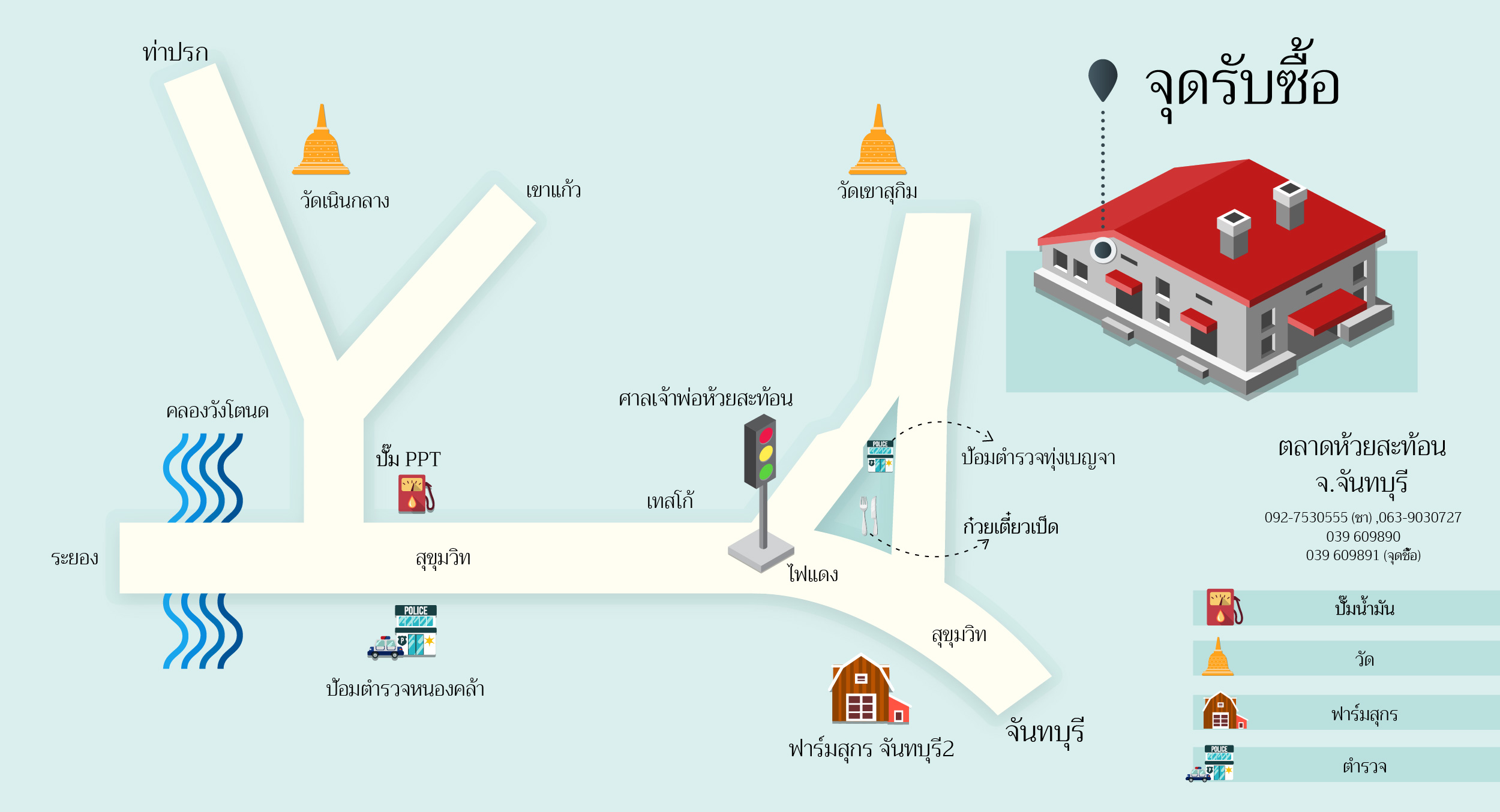 Suksomboon Vegetable Oil Co.,LTD. 109?Moo 4??Hang Sung, Nong Yai District, Chon Buri 20190
Tel : 038-442-999 Fac : 038-219550

Head Office Bangkok 8 Muban Tang Trong Chit Pl Alley, Khwaeng Prawet, Khet Prawet, Krung Thep Maha Nakhon 10250
Tel : 02 3291194
Fax : 02 3291193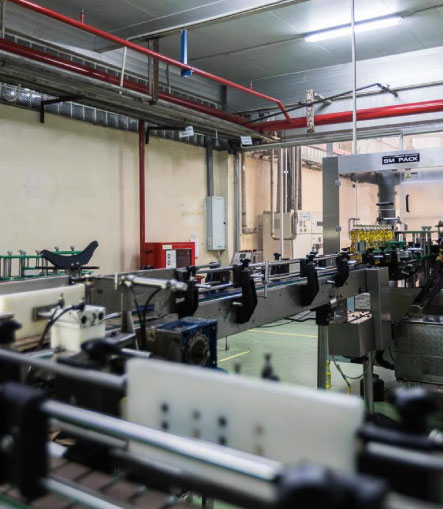 Documentations
One photo at the size of 1.5 inches X 1.0 inch?/One photo (1.5 x 1 inch)
Copy of citizen identification card
Copy of house registration document
Copy of academic transcript
Copy of military conscription record (male applicants)
Copy of work references (optional)
Company will consider applicants based on qualifications for written examination. Applicants who passed the written examination will be contacted for interview.